Just Closed :: Seabrook Island Vacant Lot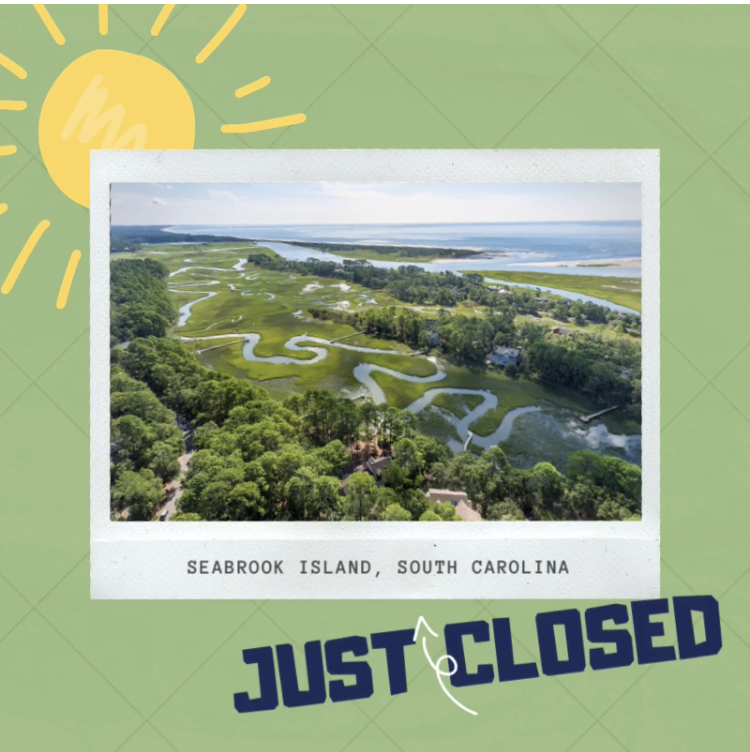 Real estate is tough. There are highs and lows, hopeless moments and victories that put you on top of the world. It takes skill, patience, sensitivity, creativity, persistence, and passion to pull off a successful closing. It's rarely easy, but always satisfying.
The Petersons purchased this 0.68-acre marsh front lot back in 2006. The first time they tried to sell it was 2008. It was listed 5 times from 2008 to 2018, when I took over the listing as a short sale. At the time, and still now, there's 10 YEARS of inventory for vacant lots on Seabrook Island. The Petersons were tired. But I was up for the challenge. I went to work marketing the property and communicating with the seller's lender to ensure the file was set up and ready for an offer. When we finally received an offer, we lost the buyer because the bank would not approve the offer. Thankfully, I was working a contingency plan with the seller while all of this was going on.💡When the buyer came back for a second try, the seller was ready… and today we closed!!
Knowing you found a SOLUTION to your client's problem, one that has plagued them for 10 YEARS, is borderline exhilarating. 🤩

So here's to your newfound financial freedom, Petersons!! WE DID IT!! 🥳