After 12 years of doing the same thing, it's easy to lose steam and get complacent. Your mind wants to go on autopilot, and your motivation can get lost. I could feel this happening to me, so this week I looked for new opportunities in my business, AND in my personal life.
When I got my real estate license in 2007, I knew nine (9) people in my market. I was new to town, so I didn't know the area that well either. My kids were in pre-school. My husband worked shift work.
The market was in a downturn, but at the time we didn't know it (at least, I didn't know it). A year later, the banking crisis hit, and by 2009, very few people had any equity in their homes.The market pretty much came to a stand-still.

This was a challenging time for any real estate agent, let alone someone who was new to the business, new to the area, and didn't have any clients.
It was in that year, 2009, that I really got my social media and branding off the ground, formed my LLC, and started gaining momentum in my business. Early in the year I was recognized by my local association as "Rookie of the Year," so my confidence started growing.
Blogging became a big part of my business. It was a great tool for showing myself that I knew the market and knew real estate. It gave me something to do when I wasn't selling houses.
In 2011 I started having closings pretty consistently. I became overwhelmed with handling all the aspects of the business, and customer service is VERY important to me, so I hired an assistant. Lucky for me, she required very little training, and she was great at her job.
We coasted along nicely for about 3 years. Then I changed brokerages, my assistant got her real estate license, two agents joined my newly formed "team," and I brought on another assistant. Then my first assistant joined my team as an agent.
All of this was exciting, overwhelming, and very distracting. Two years later, in 2016, I stepped down from leading the team to focus back on my business.
After that, I have to say, I never really got my focus back. Well, I was focused on my clients, and helping them achieve their goals, but I wasn't focused on my business and achieving MY goals.
For the last three years, I haven't had a direction, or goals, or vision for my business. I have just been here, helping people who find me. But I realized, this week, I need to be reaching out and finding the people who need me; not the other way around.
So I spent this week recharging, regrouping, and refocusing. I know that when I am pursuing a goal, my passion comes out, and my clients connect with that. I know that it makes me a better agent, and my clients have a better experience working with me.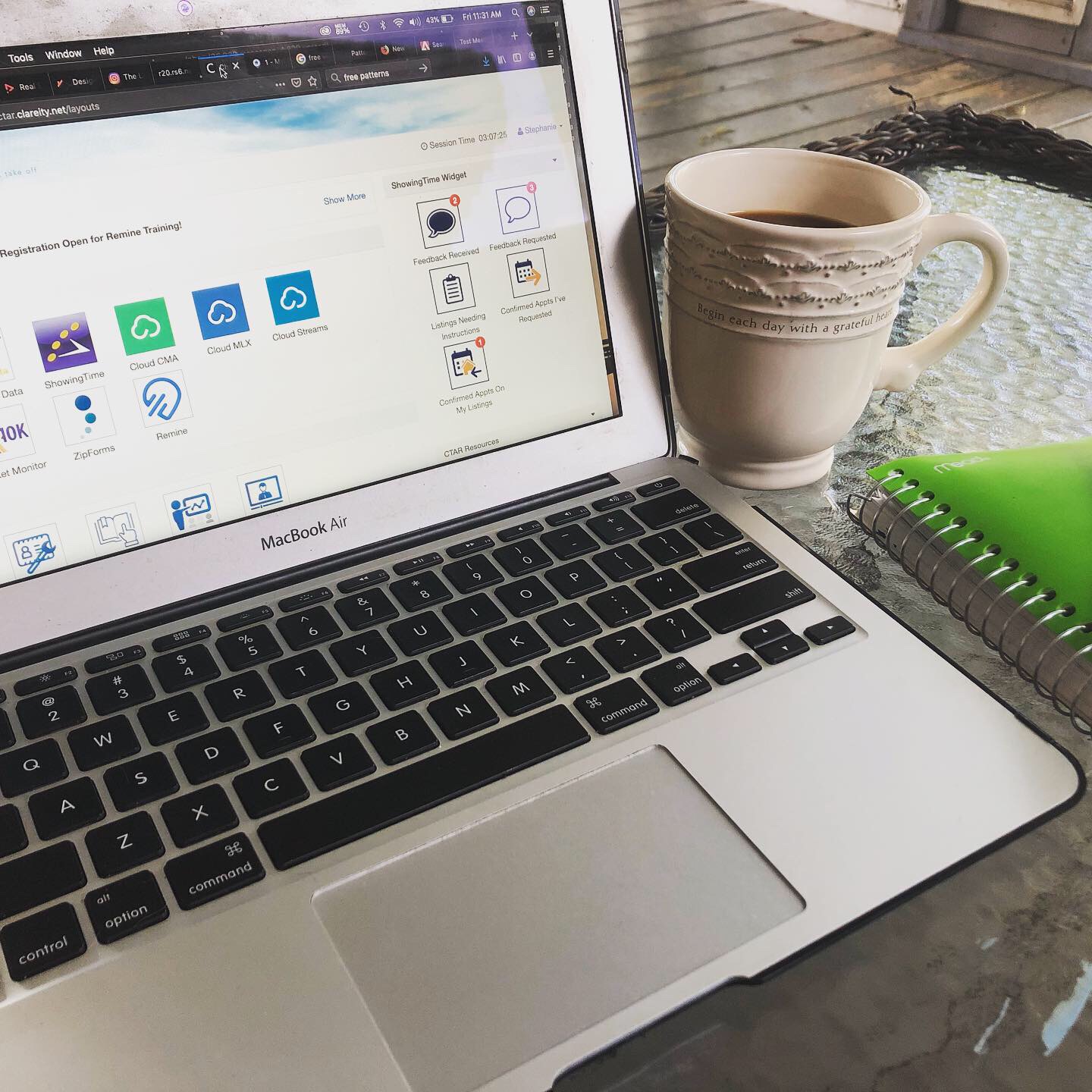 The first major step I've taken this week in "getting back to business" is creating an Instagram account. Please follow me there @stephaniedavis.realtor
Also, obviously, I've come back to my blog. You will see more than just listings here now. AND, you will see more than just market stats. You will see more of ME in these posts. It will be the real me, with my voice, not the "what I think people expect a REALTOR® to be" me.
This will take courage, and I know it will not be perfect. But I hope this new-found "focus" will show you a version of me that is more engaging and more relatable than the other online version of me you were seeing.
Your feedback would be extremely helpful here as I spread my wings and fly, so to speak. So please, do follow me on Instagram, find me on Facebook, Twitter, LinkedIn, YouTube, and/or my Google business page. Tell me what you see, what you think, what you like (and don't like) and help me find my passion again. Help me find YOU again.

Thanks for reading, and for your support 🙂