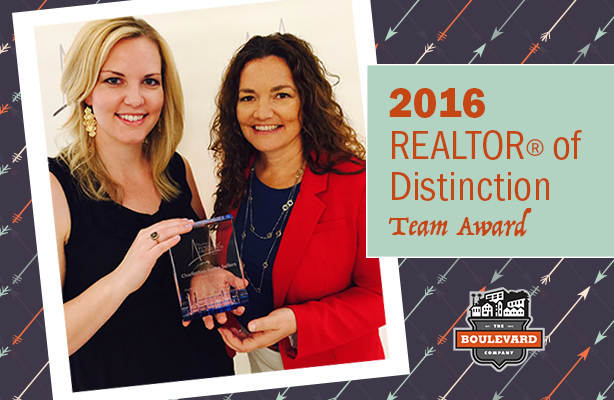 These days I'm practicing real estate on my own; however, for a couple years I headed up a great group of ladies known as The Charleston Home Sellers Team. Caroline and I accepted the 2016 REALTOR® of Distinction Team Award on behalf of our teammates at the annual awards luncheon on March 8, 2017.

Charleston Trident Association of REALTORS® told award recipients,

Your sales achievements put you in the top 10% of production for our REALTOR® members in 2016. Your production achievements, completion of additional education, and compliance with the REALTOR® Code of Ethics proves that you truly are a REALTOR® of Distinction.
This award is an honor and a reminder that our business thrives because of all the friends and family who continue to bless us with referrals.Thank you for remembering us and supporting our business.